ALAN DENNIS
Last updated: 31-12-2013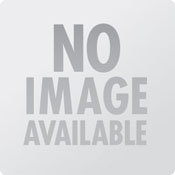 More Info Required
Also Known As:
The Alan Dennis Sound
The Alan Dennis Trio
The Alan Dennis Band
The Alan Dennis Presentation
Basic Information
Active Years:
1960s - Undated

Alan Dennis Trio/Sound, The. X196X to X1969
Lead Vocals: Christine Vance
Keys: Alan Dennis
Bass: Harvey Platt ( )Ronnie Day
Drums: Barry Wilson (2)John Hewitt
Harvey Platt leaves 16th March 1968 to join The Peter London Duo/Trio and is replaced by Ronnie Day from [band required] The trio then adds Ronnie's wife Christine Vance previously singing with the Ken Steven's Orchestra, on vocals in May 1968 who was also performing on the scene with The Chris Gillespie Trio. The band had a residency at The Samson & Hercules, Norwich.
Mediography:
Harvey leaves EEN H&N 18/03/68[ ]
Christine's moving on EEN H&N 27/05/68[ ](P)
Look here, said this bird…. EEN H&N 19/5/69[ ](P)
(Day - ??) Platt - ??) (Vance - Ken Stevens Orch) <> (Platt - Peter London Duo/Trio)