NORWICH ARTISTS LTD
Last updated: 04-06-2015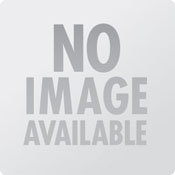 Basic Information
Category:
Agency
Opened/Closed:
UNDATED - PRESENT
Address:
115 HOLT ROAD, HELLESDON, NORWICH, NR6 6AU
Subsidiary Links:
115 HOLT ROAD, HELLESDON, NORWICH, NR6 6AU 19?? -2015
THE MELODY ROOMS, OAK STREET, NORWICH, NORFOLK, NOR 83K 196? (FROM 69 CONTRACT)
60-62 PRINCE OF WALES ROAD, NORWICH, NOR02S (FROM 1971 & 72 CONTRACT)
The company was founded in 1967 with the idea of representing the best talent in East Anglia and getting them the best gigs around and to bring to Norwich/East Anglia the best National and International Acts.
In 1974 The Agency was accquired by Brian Russell and David Clayton
Founders/Owners:
Geoff Fisher 1967-
Phil Beevis 1967-197?
Brian Russell 1974-2015
David Clayton 1974-1983