TALK, THE
Last updated: 05-10-2013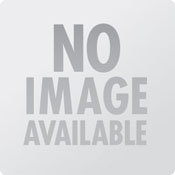 Also Known As:
The Federation Club
The Industrial Club
The Melody Rooms
Talk Of The East
Springfield International Night Club
Fishers Melody Rooms
Basic Information
Category:
Venue
Opened/Closed:
PRE 1955 - PRESENT
Address:
113 OAK STREET
Subsidiary Links:
Out of the older venues in Norwich this is the only one that is still hosting regular music nights. The late Geoff Fisher built the club back in 1953/54 when he leased the land from the Great Hospital. The club was an immediate success and hosted Norwich's first Skiffle contest in June 1957; the winners were The Saints with Tony Sheridan on lead vocals and guitar. It was Tony's rendition of My Bonnie with the Beatles providing the backing, that kick started the Beatles rise to fame.
The venue went through some name changes, The Industrial Club and The Melody Rooms will certainly evoke some good memories among locals. The Melody Rooms was Norwich's first discothèque and when launched in 1964 saw membership grow from 400 to 1400 in four short months. The club became well known for its caged go-go dancers. During the sixties it brought such acts as The Herd, Fleetwood Mac, Pink Floyd, Procol Harum and Gene Pitney to Norwich.
In 1970 Geoff Fisher sold his interest in the club and another popular Norwich venue, Club America, to the Trumans Brewery. The lease for the Industrial Club was taken on by Ray Aldous (see The Gala and The Grosvenor Rooms) who then rented the club back to Geoff's son John Fisher. In April 1974 the venue became the Talk of East Anglia and moved more towards the variety and style of a working men's club. In 1978 after a substantial refurbishment, they were joined by legendary Norwich band leader Chic Applin. Radio presenter David Clayton, now of BBC Radio Norfolk, was the venue's DJ at the time.
In the mid eighties the venue went into receivership but an agreement was reached and the venue relaunched as Springfield International Nightclub but later was renamed The Talk.
Its future is uncertain as the lease is due to run out in 2013. Once you have crossed the dual carriageway and found Oak Street, the building is set back around 60 yards up the street.
SCENES: '50s Skiffle / '60s Beat, R&B / '70s Cabaret