NORWICH ARTS CENTRE
Last updated: 01-10-2016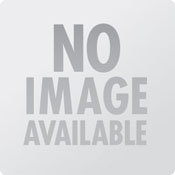 Also Known As:
Premises
Norwich Community Arts Centre
Basic Information
Category:
Venue
Opened/Closed:
1980 - PRESENT
Address:
51 ST BENEDICTS STREET
Twice listed as derelict in its lifetime, it is now the city's most historic venue. Its origin goes back to 1975 when a group of people came together to campaign for a building that could provide Norwich with a place for contemporary art in all forms. The group called themselves Premises and for a while were homeless. They put on events at many different venues throughout the city, with a keen view to including the community in everything they did.
The St Swithin's Church venue was acquired in 1980 and had previously been used as a furniture store. From here the venue has never looked back with an outstanding and diverse program of theatre, comedy, art and of course music.
A major chapter in the venue's musical life began when a young volunteer told the centre they weren't putting on the kind of music he liked. Barry Newman went on to run the Wilde Club at the Arts Centre for over 20 years, bringing bands like The Manic Street Preachers, Oasis, Blur, Pulp and Nirvana to Norwich. The club also spawned its own label which was championed by Radio One DJ, John Peel.
In 2000, with the aid of Lottery money, the centre underwent major refurbishment. Today it continues to provide the city with a whole host of cultural events and activities and is the home of the Norwich Sound and Vision festival.
Timeline:
1975 - Idea for Arts Centre is born (It should be noted that a similar idea had been looked at in the late sixties with regards to the possible repurpose of the closed Chapel Field Congregational Church under the Norwich Arts Co-Op and before this the purchase of The Theatre Royal by the Norwich City Council from the Essoldo Group as a possible Civic Centre for mutipurpose use and arts events.)
APR 1976 - Norwich Arts Centre Committee formed
MAY 1976 - Crafts demonstration at St Andrews Hall
NOV 1976 - Public meeting to raise support (meeting place unknown)
DEC 1976 - Art auction fundraiser (venue unknown)
Chairman / MD
APR 76 - JAN 77 Nicky Whitworth
JAN 77 - Richard Denyer