DOGHOUSE, THE
Last updated: 04-10-2013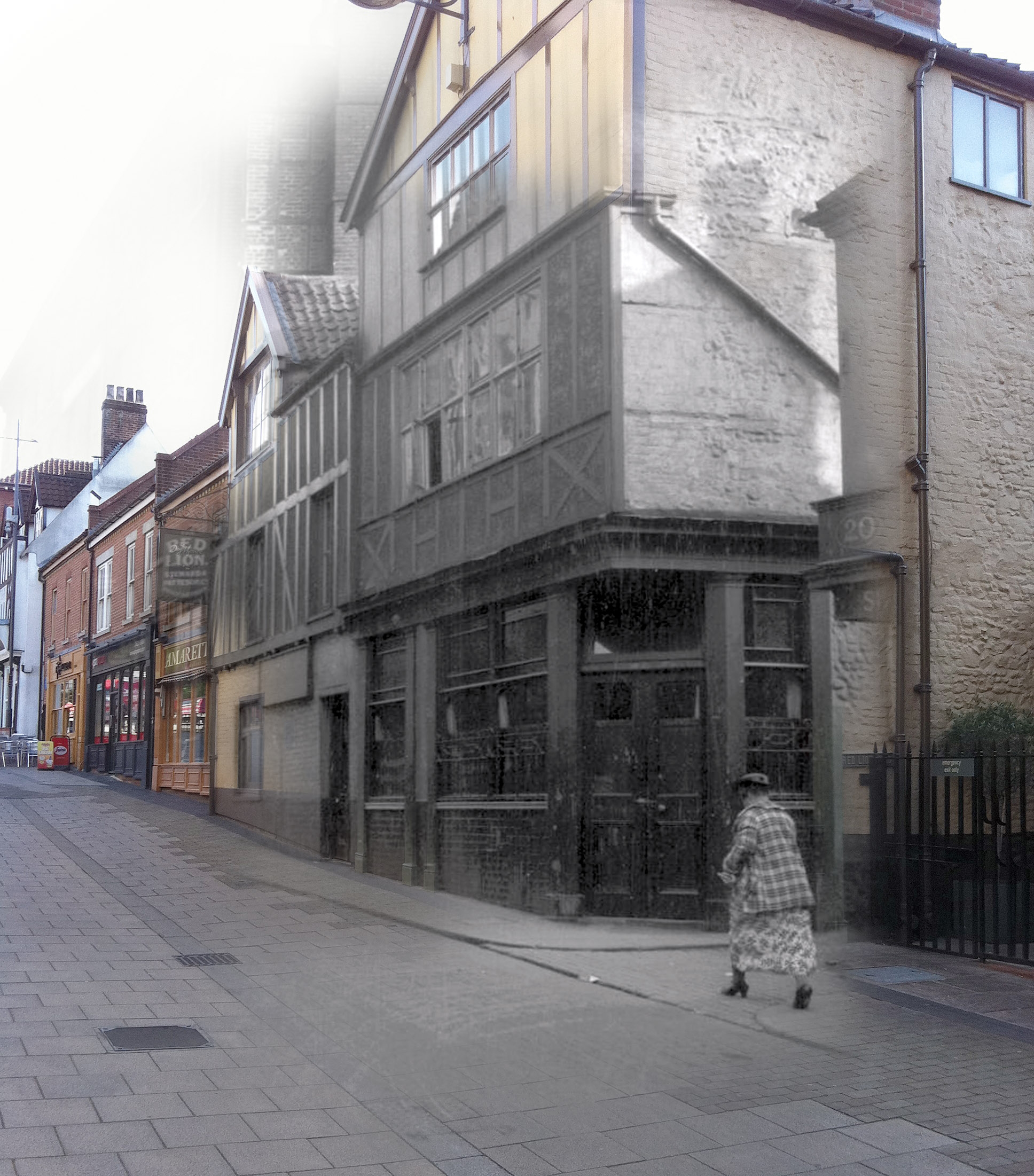 Also Known As:
The Red Lion Public House
Basic Information
Category:
Ex Venues
Opened/Closed:
UNDATED - PRESENT
Address:
18 ST GEORGES STREET
This small public house is known for being one of the first regular skiffle venues in Norwich, possibly the first!
Under licensees Jimmy and Beattie Beales from 1956 to 1966, the couple encouraged and supported the arrival of the contemporary music scene in Norwich. Art student 'Jock' Bullen's pick-up skiffle group The Alleykats were resident at the venue and featured many local musicians, who eventually made up the bands of the Norwich Beat scene. The venue was close to the Norwich Art School and would have been a hive of young bohemian and artisan activity in its heyday.
The pub did close down for a short period around 2005 but is today open again as The Dog House.
SCENES: '50s Skiffle
Picture courtesy of Kingsley Harris & George Plunkett; Ghost by Nick Stone