UNIVERSITY OF EAST ANGLIA
Last updated: 06-10-2013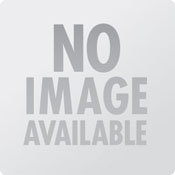 Also Known As:
The Barn, Uea Village
The Kenny Theatre, Uea Village
Horsham K Block, Horsham St Faiths
The Assembly Hall, Uea Village
Basic Information
Category:
Venue
Opened/Closed:
1963 - PRESENT
The UEA was built on the space previously occupied by the city's municipal golf course. Its main architect was Sir Denys Lasdun, also responsible for the design of the Royal National Theatre; his concrete metropolis was not appreciated by everyone.
Much of the early site existed around half a mile away on the other side of Earlham Road, the site was mainly pre fab buildings and known as the University Village. The UEA's first batch of students arrived in 1963. The first ever UEA gig was put on by the well known local choir the Broadland Singers on 21 December 1963, in the Assembly Hall of the Village. The paper carried the headline "Apt choice for first concert at University". The Hall was refurbished in the eighties and became the Kenny Theatre. The main campus venue for the students in those early days was The Barn which closed in the late eighties, some may even remember gigs at the students hall of residence in Fifers Lane referred to as Horsham K block; both were demolished in the nineties.
Today when we consider a UEA gig we think LCR (Lower Common Room). This part of the UEA wasn't completed until 1973, around the same time a young Nick Rayns started attending the university on a Business Development course. He left and became tour manager for Liverpudlian band Teardrop Explodes. Nick returned to the UEA in 1979 to become the Students Union Entertainments Manager; it was his hard work that developed the UEA's LCR into one of the country's top touring destinations. He also got involved with the local music scene and helped further the careers of some of Norwich's own bands. Nick passed away suddenly in early 2013 and the UEA was quick to recognise and praise his hard work and achievement by renaming the venue in his honour the Nick Rayns LCR.