PLOUGH AND FURROW PUBLIC HOUSE, THE
Last updated: 10-06-2015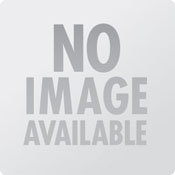 Also Known As:
The Sunshine Floors
The Tavern Club
The Wellington Club
Dereham Corn Exchange
The Hollywood Cinema
The Exchange Cinema
Basic Information
Category:
Ex Venues
Opened/Closed:
PRE 1955 - PRESENT
Address:
QUEBEC STREET, NR19 2DJ
Built in [date required] as Dereham Corn Exchange in was converted into a cinema in [date required]
The club, now pub is situated under the cinema so although the same building have different addresses. The Cinema's entrance is via the Market Place while the entrance to the club/pub was on Quebec Street.
THE DEREHAM CORN EXCHANGE, MARKET PLACE, NR19 2AW
THE EXCHANGE CINEMA
HOLLYWOOD CINEMA
THE SUNSHINE FLOOR/ROOM
THE TAVERN CLUB -Apr1967

THE WELLINGTON CLUB Apr1967-
THE PLOUGH AND FURROW 1978 [unconfirmed]- Present
IMPORTANT NOTE: Recently websites that deal with famous gigs have linked gigs to The Wellington Public House in Dereham also called The Wellington Club or later The Wellington Wine Bar. This venue is on 25 Wellington Road and not the same venue as Brian Cross's, Wellington Club which was under the cinema in the Market Place. As far as we know no famous bands ever played at the venue on Wellington Road.
The Wellington Bomber is synonymous with the area as they were based at the nearby American airbase - USAF Feltwell