MANHATTAN
Last updated: 04-06-2015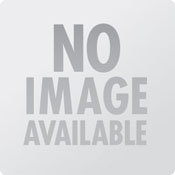 Also Known As:
Club America
Spencers
Fishers Club America
Vic's Place
Basic Information
Category:
Ex Venues
Opened/Closed:
1956 - PRESENT
Address:
15 DOVE STREET / 2-4 LOBSTER LANE
Club America opened in March 1956 as the American branch of the Industrial Club. Aimed at servicemen it had a jukebox and a blackjack table. Vic Johnson, one of the builders who help prepare it, also worked behind the bar until his building business took off. In 1962 Vic moved to Australia but returned in 1966 and was made the club's manager by then owner Geoff Fisher. In 1970 Geoff sold the club to Truman's brewery at which point Vic leased it back. Live music was restricted to only two nights a week at first but by 1973 the venue was putting on bands six nights a week and also by then the English patrons greatly out numbered the Americans.
In March 1978 the club became Spencers and was knocked through to the old Conservative Association in Dove Street; an idea that had been discussed and publicised almost five years earlier. The name came from the Victorian house the club was situated in. In November 1991 it became known as Manhattan and still put on live bands. Since then it has seen numerous other name changes, however, its live music policy did not continue with them. Today [2015] the building is Platinum Lace gentleman's bar.
SCENES: '70s Cabaret / '80s Cabaret, Pop