LAWYER PUBLIC HOUSE, THE
Last updated: 18-04-2015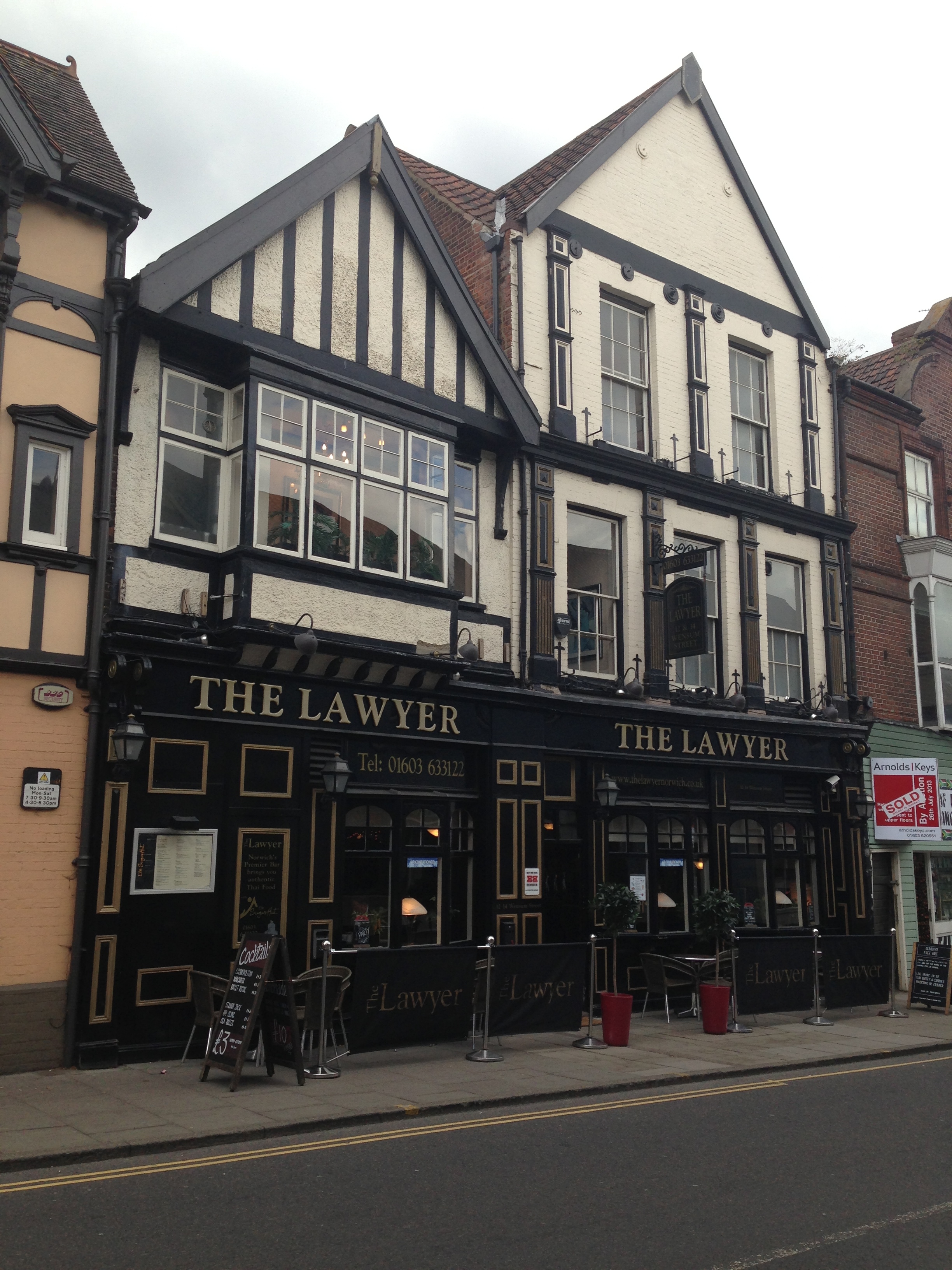 Basic Information
Category:
Ex Venues
Opened/Closed:
PRE 1955 - PRESENT
Address:
12-14 WENSUM STREET
The Grapes Public House 1845 - 1972
The Silver Dollar Public House 1972 - 1977
The Silver Jubilee Public House 1977
The Lawyer 1980-19??
The Fugitive & Firkin May 1996 -
The Fugitive Public House
The Lawyer
The Lawyer was a haven for new bands during the eighties but had started putting bands on in the early seventives. The venue had for some time been on the fringe of the music scene, sporadically getting involved but never committing itself to venue status, although some would disagree with that.
At first the gigs took place in the basement which actually wasn't connected to the main building, it was adjacent via the side door and down a steep set of stairs. Its saving grace was that it had its own bar although if I remember correctly it was a long trek to the toilets. When the basement closed the gigs moved into the main ground floor bar and continued throughout the eighties. Today there is no evidence that the pub has had a musical past and describes itself as an upmarket and sophisticated London-style bar and very nice it is too.
SCENCES: '80s Indie, New Wave, Pop, Punk