HIDEOUT
Last updated: 05-10-2013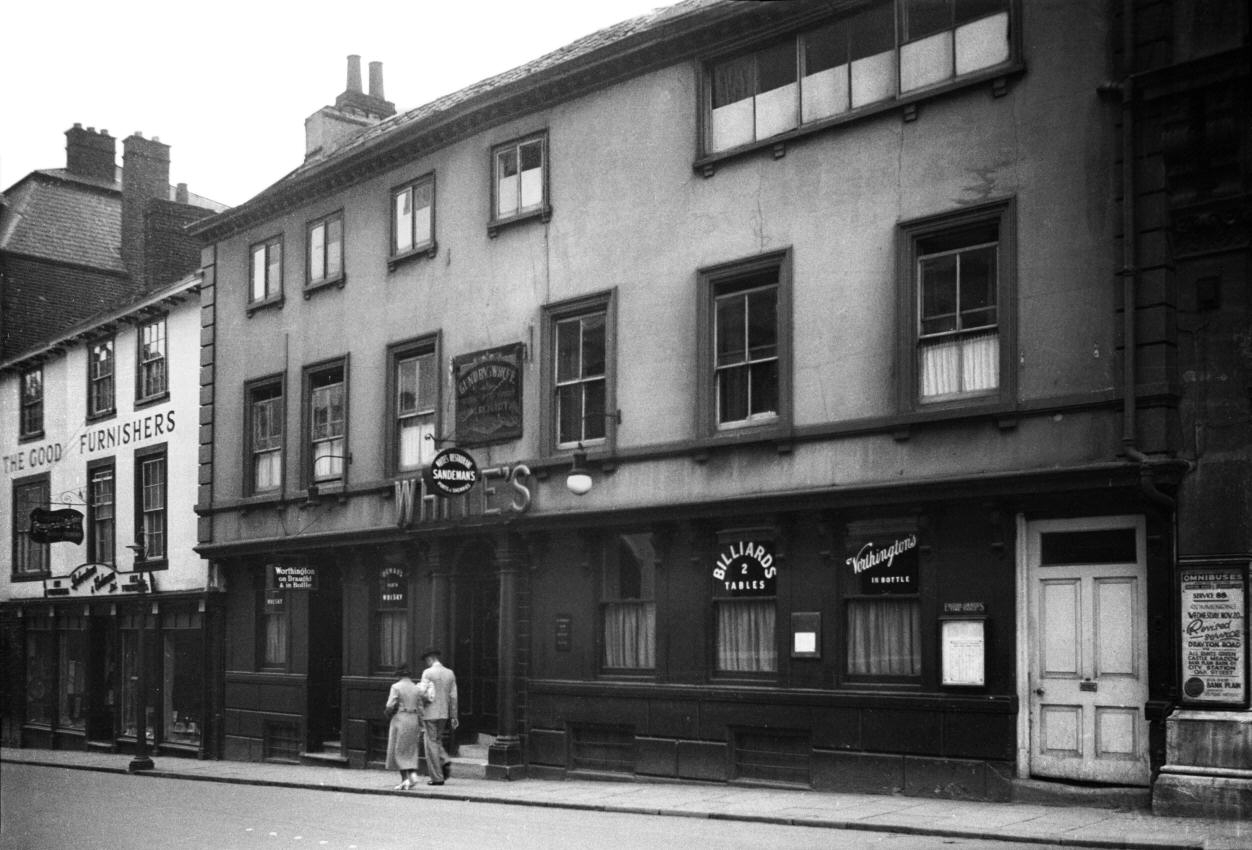 Also Known As:
Gundry Whites
Whites
Knowhere Bar
Basic Information
Category:
Ex Venues
Opened/Closed:
PRE 1955 - PRESENT
Address:
1 QUEEN STREET
This grade II listed building has a lot of heritage; however, its appearance on this map is down to a short period between 1980 and 1986 when it was known as Gundry Whites. The venue had been putting on bands since the late seventies but the emergence of the Norwich metal scene in the early eighties saw the genre claim the venue as its own. That's not to say that other styles of music never played here, it's just if not prepared they often found themselves getting a frosty reception. Although as with the other venues synonymous with the local metal scene at the time i.e. The Trumpet and The Festival House, the line of motorbikes outside should have been a dead giveaway.
Many of Norwich's top metal bands played here, Stormtrooper, The Angels and Saigon to name a few, as well as many up and coming metal acts from around the country, Bronz and Tobruk are two I remember personally. After 1986 the premises changed hands and name numerous times but only returned to putting on music in a live and club capacity in May 2010 when it reopened as the Knowhere Bar.
It has again changed name several times and currently goes under the name Hideout, but does not put on live music.
SCENE: '80s NWOBHM
Picture courtesy of Jonathan Plunkett by George Plunkett