EPIC
Last updated: 05-10-2013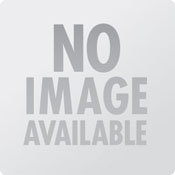 Basic Information
Category:
Venue
Opened/Closed:
UNDATED - PRESENT
Address:
112-114 MAGDALEN STREET
The old Mayfair Cinema originally stood on this site but was demolished in 1962. In its place was built the Brunswick bowling alley. It was at one point earmarked to become Macys Nightclub, which had the project gone ahead would have seen the building become the largest nightclub in East Anglia, permission was granted, however, the London backers pulled out at the last moment.
It was first developed as a studio by Anglia TV in November 1978. As Anglia TV's main studio until 2006, it hosted Sale of the Century, Tales of the Unexpected, Knightmare, Trisha, Frank Skinner and more. Knightmare was a particularly memorable programme, combining computer graphics and fantasy role playing in a way that gripped a generation of children. In fact, in 2013 Google commissioned a remake to celebrate Geek Week for YouTube, which gathered worldwide publicity. A shift in the regional TV landscape saw Anglia decided it no longer needed the building and it was scheduled to close until Norfolk County Council stepped in.
The Council ran it as a media and digital innovation centre for around four years before deciding to allow private enterprise to develop the facilities further. Epic Studios was the brainchild of video entrepreneur Jonathan Thursby, whose wealth of TV experience, Top Gear to name the biggest, has today breathed new life into the building. TV shows are still made at the complex as well as now putting on many high profile concerts.