DELANEYS PUBLIC HOUSE
Last updated: 04-10-2013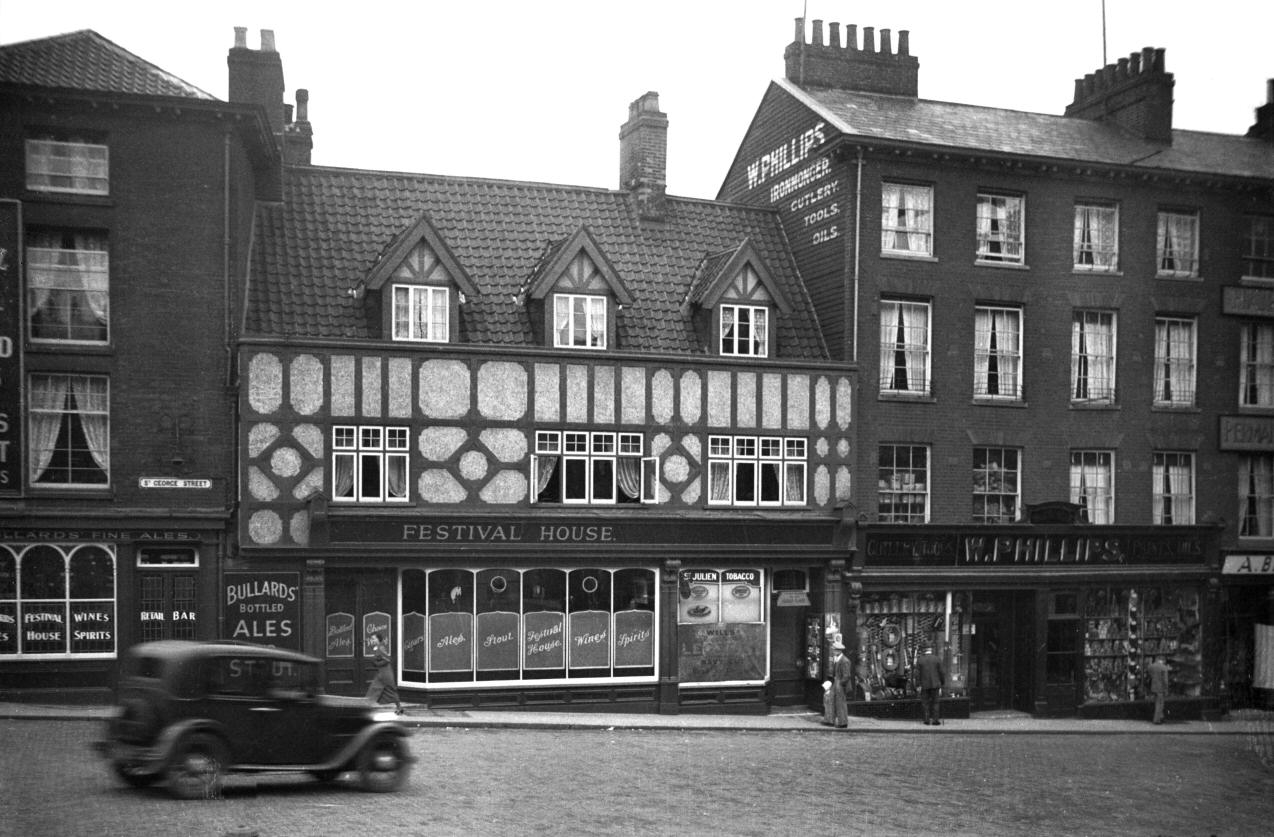 Also Known As:
Samantha's Night Club
The Festival House
The Grocers Ghost
Franco's
Basic Information
Category:
Ex Venues
Opened/Closed:
UNDATED - PRESENT
Address:
41 ST ANDREW STREET
The venue qualifies in a niche bracket for a period in time when Norwich Rock was in the ascendancy. The pub was home to many of Norwich's established rock bands, who affectionately christen it The Fez.
The main difference between the Festival House and the other rock haunts of the city at the time was the residency of three piece band Route 66. The band played most weekends and would go through a whole host of rock standards from Motorhead to Status Quo. They did relaunch as Freebird for a while but soon returned to Route 66. The venue also had the addition of an upstairs nightclub called Samantha's; it was also quite rock orientated but not exclusively. On a good night the building would often join in with the dancing as the floor and some of the adjacent upright beams were prone to moving.
SCENE: '80s NWOBHM
Picture courtesy of Jonathan Plunkett by George Plunkett