COMPLEAT ANGLER, THE
Last updated: 17-03-2015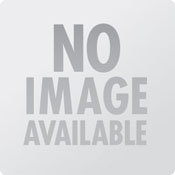 Also Known As:
The Bamboo Rooms
The Blue Rooms
Norfolk Railway House Public House, The
Basic Information
Category:
Ex Venues
Opened/Closed:
UNDATED - PRESENT
Address:
120 PRINCE OF WALES ROAD
Built as a Toll House, city side of Foundry Bridge on Prince of Wales Road, today named the Compleat Angler. During WW2 it was frequented by American and British servicemen and became known locally as the Blue Rooms; it gained a bit of a rough and ready reputation.
For a period in the mid to late sixties it held Beat gigs and was still referred to as The Blue Rooms and later The Bamboo Rooms during this period. Many local bands remember the venue well, quite possibly because of its go-go dancers. It became the Complete Angler in 1974 after closing for refurbishment.
You may think the pubs name is spelled incorrectly but it is taken from a book on fishing written by Isaac Walton published in 1653.
SCENES: '60s R&B, Beat