ARCHANT LTD
Last updated: 28-10-2016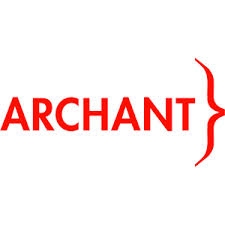 Also Known As:
Eastern Counties Newspapers
Eastern Evening News (een)
Eastern Daily Press (edp)
Norwich Mercury & Journal (nm&j)
Ipswich Evening Star (ies)
Thetford & Watton Times (twt)
North Norfolk News (nnn)
South Norfolk News (snn)
Beccles & Bungay (bb)
Yarmouth Mercury (ym)
Basic Information
Category:
Publications
Opened/Closed:
2002 - PRESENT
Subsidiary Links:
Founded in Norwich as The Norfolk News by Jacob Henry Tillett, Jeremiah Colman, John Copeman and Thomas Jarrold in 1845.

The Eastern Weekly Press was launched in 1867 and in 1870 the Eastern Daily Press. The Eastern Evening News edition was launched in 1882.
In 1969 the company moved into their current home Prospect House in the centre of Norwich.

In 1962 the paper merged with suffolk's East Anglian Daily Times and Ipswich Evening Star to become the Eastern Counties News Group (ECNG).

The Eastern Counties News Group continued to expand with further aqusitions -
1985 - ADVERTISER GROUP
1993 - THOMPSON
1998 - HOME COUNTIES PLC
1999 - MARKET LINK

Now with publications throughout the UK and not just the Eastern Counties in March 2002, The Eastern Counties News Group rebranded as Archant. The company continues to expand its portfolio of printed publications.

In May 2010, Archant launched Cambridge First, a weekly newspaper in Cambridge and January 2013 sees a move into local TV with the launch of Mustard TV online in Norwich.
REGIONAL PUBLICATIONS from ARCHANT:
Norwich Murcury & Journal (NM&J) 18?? -
Eastern Daily Press (EDP) 19?? -
Eastern Evening News / Evening News (EEN/EN) 19?? -
Evening Star, Ipswich (IES) 19?? -
MUSIC RELATED COLUMNS
- Mitchell
HERE AND NOW - Eastern Evening News, 29th March 1965 -198?
MUSIC NOTES - Evening News,
Diary Events
Date
Cat
Title
Sub Title
Venue
Promoter
28-August-1963
PUBLICATION
DANCE BAND LEADER FINED AT THETFORD SAY'S HE WILL APPEAL
ARCHANT LTD
MORE INFO