SOUNDS FAMILIAR (1)
Last updated: 05-11-2017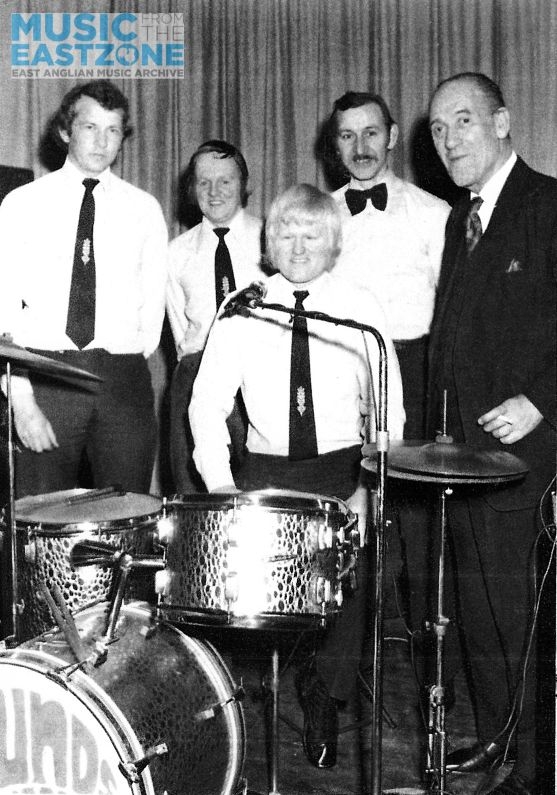 More Info Required
Basic Information
Area:
Wisbech, Cambridgeshire, Uk
Active Years:
E1969 - Undated

Related Bands
Lead Vocals, Drums: Buster Turner
Guitar: Ian Knotley
Keys: Brian Warner
Bass: John Turner
Drums: Ellis ??
Knotley explains the start of this long running Norfolk group, "The founder member of the band was keyboard player Brian Warner; he originally played in The Laurie Brown Trio. Through Nigel Portass, owner of the Sutton Bridge music shop, I was contacted to replace their guitarist. Six months later our drummer didn't turn up for a gig, so through Nigel again, we met Buster and this was when we changed to Sounds Familiar, in around early 1969." Turner had started out as lead singer and drummer of Upwell beat band The Torinos. The group were subsequently joined by Buster's brother John also late of The Torinos.
(B & J Turner - The Torino's) <>