ROAD RUNNERS, THE
Last updated: 20-03-2015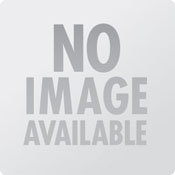 More Info Required
Basic Information
Area:
Carlton Colville, Norfolk, Uk
Active Years:
L1964 - Undated

Lead Vocals: Colin Mud (2)Danny Howlett
Guitar: Kenny Woodgate
Guitar: Mike Spillings (2)Geoffrey Howes
Bass: Mervyn Brown
Drums: Billy Besford
unplaced musicians: Roy Upstone
This group formed in December 1964 in Carlton Colville out of the lesser known Blue Streaks. The group would reheasre at Gisleham Hall and a garage at the Old Red House in Carlton the home of drummer Billy Besfpord. In April 1964 the group took part in The Norwich Mercury beat contest auditioning in Round 6 on the 31st of May at the Royal Hotel in Lowestoft but unfortunatley did not progress any further.
Mediography:
Top Group Now Takes £150 NMJ 15/04/1965[ ]
The Blue Streaks <> The Glass Wheel