NIX NOMADS
Last updated: 08-03-2017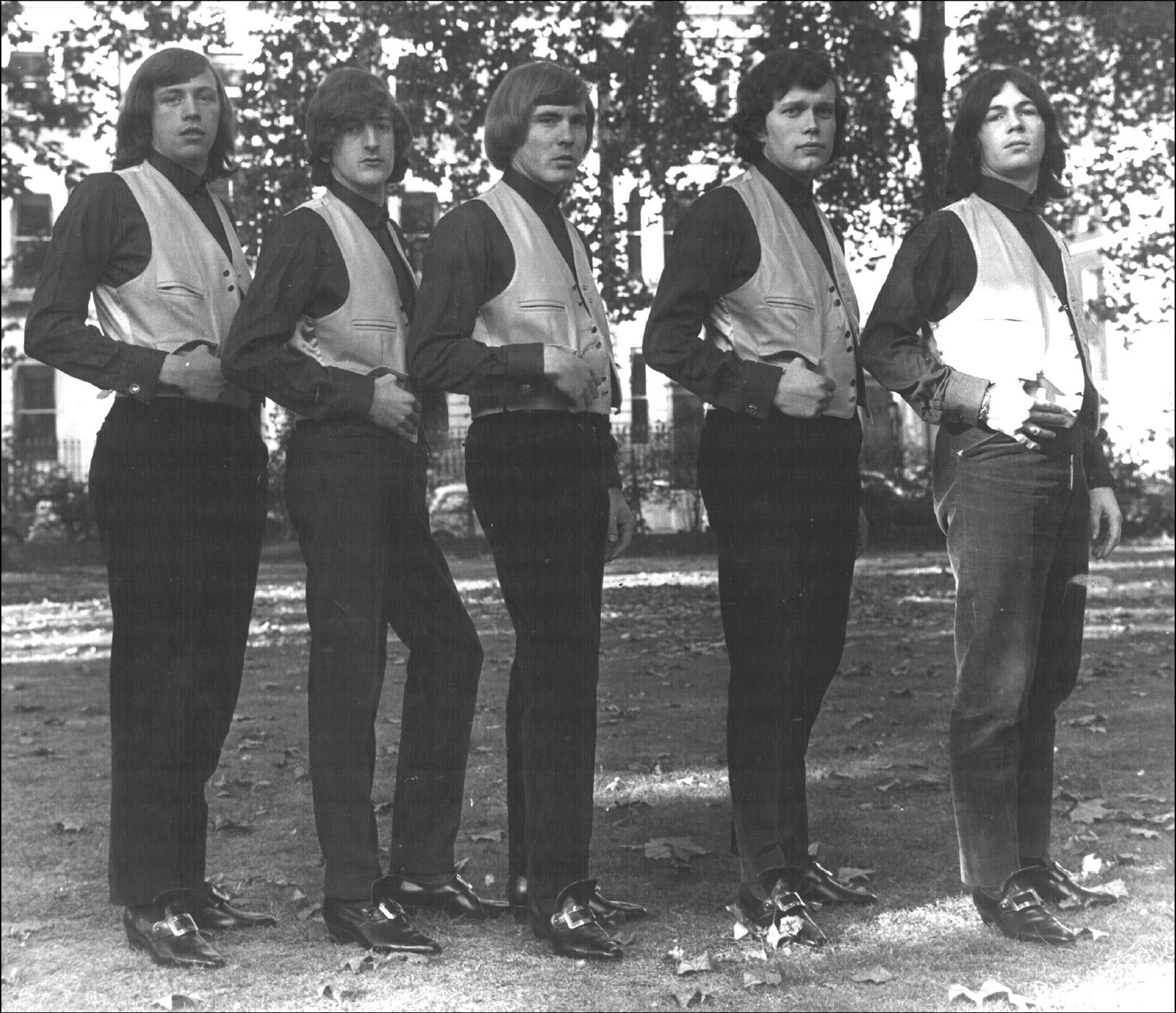 More Info Required
Also Known As:
Nicks Nomads
Nick And The Nomads
Basic Information
Active Years:
E1962 - L1964

Lead Vocals: Nick Wymer
Guitar: Roy Glover
Guitar: Dave Cutting
Bass: Ben Foster
Drums: Ron West
In [date required] the vision of Clive Tatton to produce a group featuring musicians he felt could be a national success saw the amalgamation of the local Ipswich outfits The Four Just Men and The Senators - the band became Nix Nomads
After returning from Hamburg in July 1964 The band landed a residency at The Top 20 Club held in Felixstowe's Forum
In late 1964 the band were given a boost when manager Jack Segal was approached after a concert by wealthy American Amon Meric with a five year sponsorship deal. Although the deal never reached full fruition it did produce the now highly collectable 45 of the band on the HMV label later that year. The Demo's of the record have become rarer still the band for their single outing were named Nix Nomands
The downfall of the group came when Nick also joined [area required] based Fairies who were doing well in the capitol. Nick would be away a lot and [name required] would stand in on vocals. Nick eventually left and the band split.
Supports: Linda Laine & The Sinners
Venues: The Top Ten Club, Hamburg, Germany 1964
Discography:
7" You're Nobody (Till Somebody Loves You) b/w She'll be sweeter than you. HMV POP1354[ ]1964
CD Ct Electric Sugar Cube Flashbacks Vol2 - She'll be sweeter than you [ ]??
CD Ct Electric Sugar Cube Flashbacks Vol3 - She'll be sweeter than you [ ]??
CD Ct English Freakbeat Vol6 AIPCD1055[ ]96
CD Ct Maximum R&B REV VIII[ ]9?
Mediography:
Suffolk beat group have high hopes and a record EEN --/10/1964[ ]
150 groups seek fame in the pop rat race EDT 21/12/1964[ ]
The Senators / Four Just Men <> (Cutting - The Blazes) (Wymer - The Fairies) (West - ??)