NIGHT SECT, THE
Last updated: 12-01-2017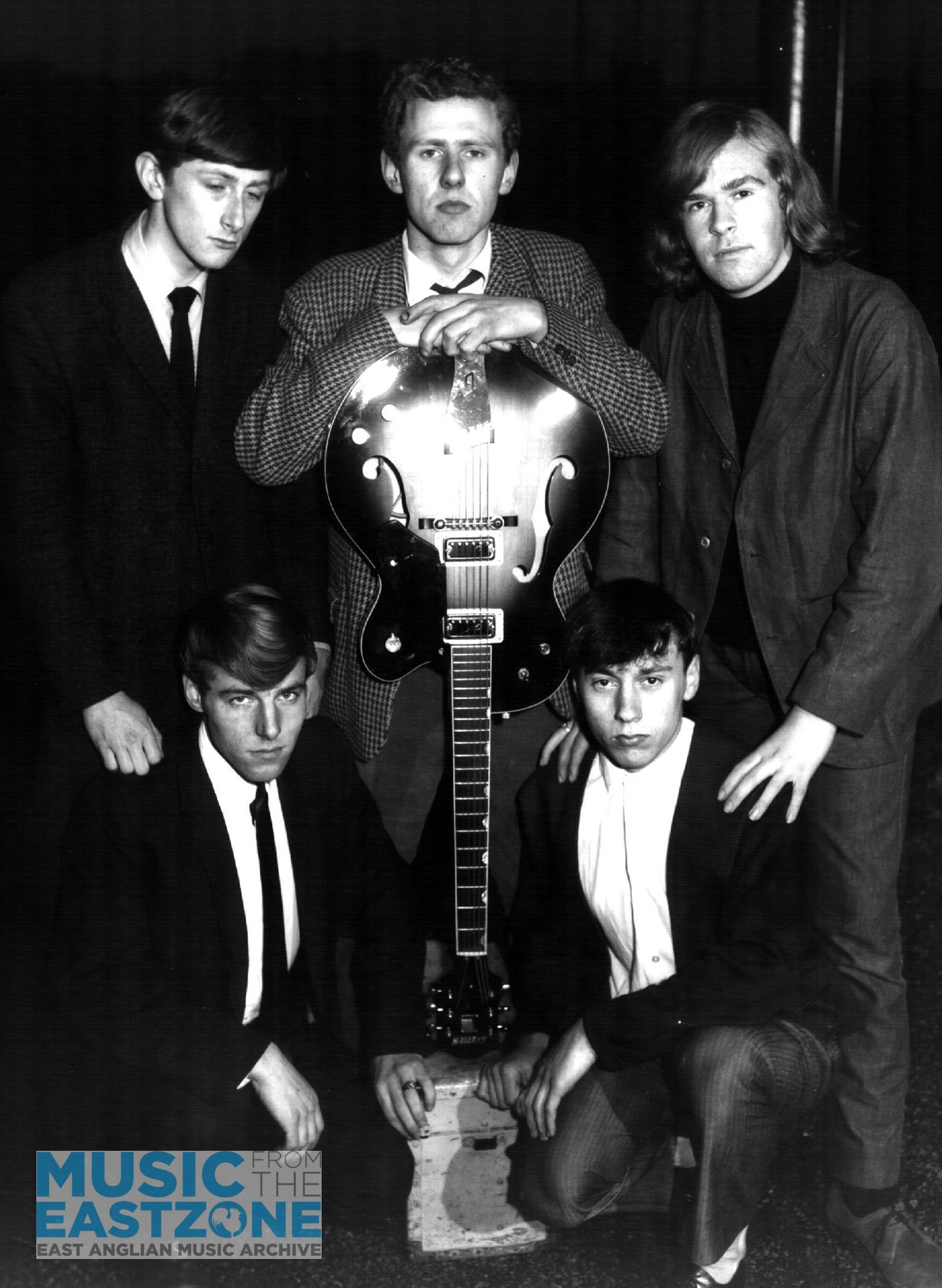 More Info Required
Basic Information
Active Years:
M1964 - E1966

Lead Vocals: Mel Brierley
Guitar: Roger Clark-Johnson
Bass: Derrick Barber
Keys: Melvyn Sem Seaborne
Drums: Ken Smith
Singer Mel Brierley was originally from Bury in Lancashire and only sixteen when he joined the band. Mel arrived in Ipswich as an art student. The group were in demand on the London circuit at the height of the Beat era were playing The Beat City in Shaftsbury Avenue and The Scene Club in Great Windmill street, formerly the famous Cy Laurie Club and secured a three month residency there. Despite playing throughout the county The Sect found their biggest fan base playing the dance halls of Suffolk in particular Ipswich, becoming of of the towns favourites.
Playing a mixture of Beat & R&B they compared their sound to a cross between The Who & The Yardbirds. In an article for the Ipswich Evening Star the group were quoted as saying "We are an hi energy band and can work ourselves up into a real frenzy once on stage." The group also stated that it liked to use obscure album tracks by known bands at part of their set.
The band came to an abrupt end in [month required] 1966 when Rodger & Sem broke away to join Nick Wymers new venture The St Willies Cool School.
Supports: The Moody Blues / Lulu & the Luvvers / The Clayton Squares
Venues: Beat City, Shaftsbury Ave, Ldn. Resi: The Scene Club, Great Windmill Street, Ldn.196
Mediography:
150 Groups seek fame in pop rat race EDT 21/12/1964[ ]
Ipswich Beat Group Produces Sound With A Difference IES 21/5/1965[ ] (P)
100 Years Of Ipswich, The Rock'n'Roll Years Supplement IES 7/6/1997[ ](P)
The Limelights (Clarke-Johnson - ??) <> (Clarke-Johnson & Seabourne) St,Willy Cool School