MILLIONAIRES, THE (1)
Last updated: 20-11-2017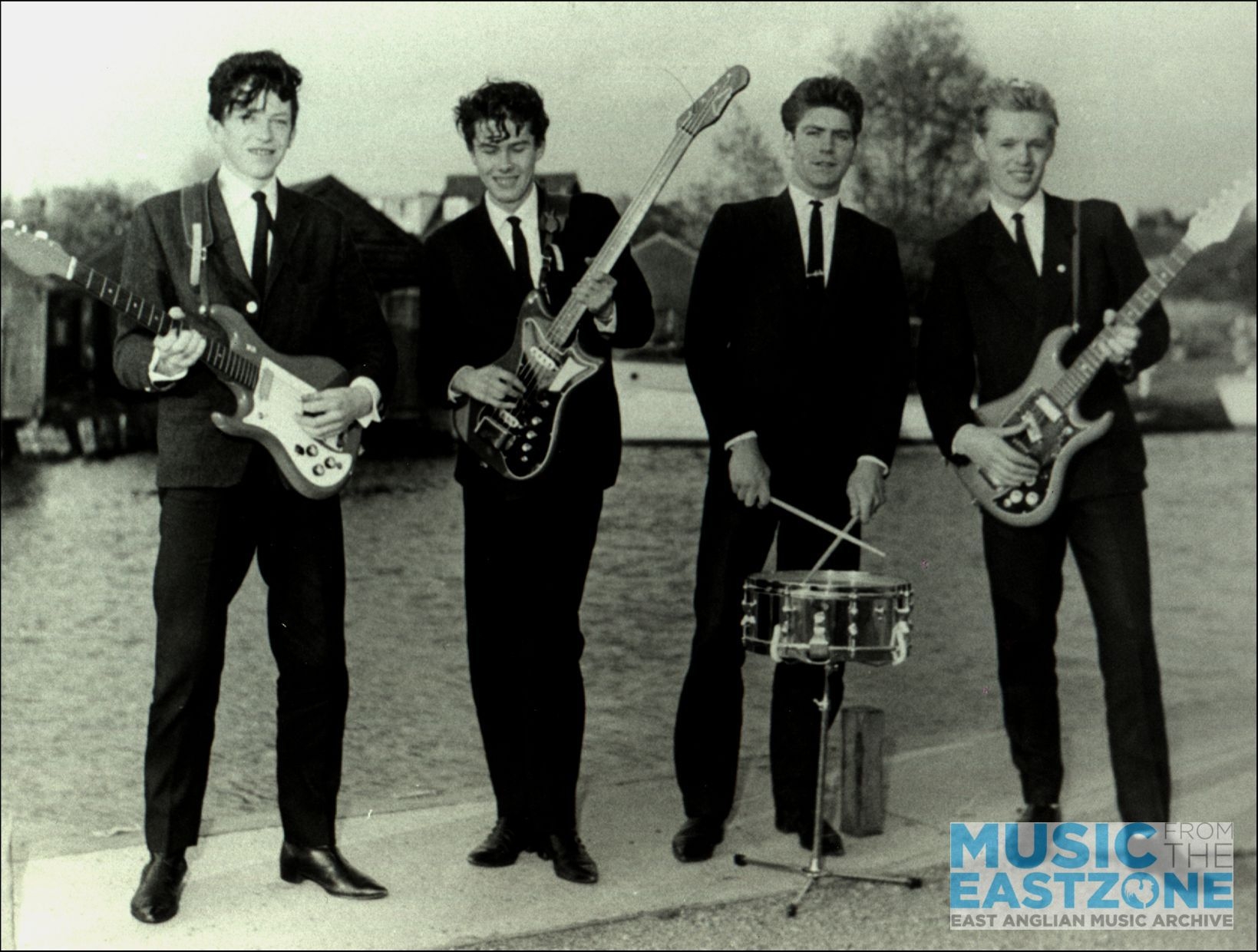 More Info Required
Also Known As:
Johnny And The Millionaires
Basic Information
Active Years:
L1961 - M1965

Lead Vocals, Guitar: John Rodgers
Guitar: Morris Burlingham
Bass: Mick Miller
Drums: Glenn ?? (2)Malcolm Andrews
Rodgers was born in Yorkshire's Kingston upon Hull and tells us how he came to front a Norfolk beat group. "My father was serving in the RAF and we moved around the country with his postings. My mother was a pianist so I had the music bug early on," he states. "I acquired my first guitar while attending Amesbury Secondary Modern School near Boscombe Down and skiffled with friends."
Rodgers also joined the RAF on leaving school and found himself stationed at Coltishall in Norfolk, along with his father in the early sixties. "The Millionaires' first foray into the live music scene was a performance at a school in Hoveton. Equipment was in short supply and bible stands became makeshift microphone stands. We opened the show with The Kinks' You Really Got Me. Later we found ourselves playing regularly at Buxton Village Hall," adds Rodgers.
The band went out as Johnny & The Millionaires which did cause some confusion as a group from Great Yarmouth was making a name for itself under the same mantle. In late 1964 they change their name to The Sonnicks/The Zonnicks, a name Influenced by the Burns' Sonic guitar.
The group ended when Rodgers was posted to El Adem, North Africa in mid 1965. Miller went on to join The Treetops, while Andrews joined Just Us. Rodgers returned to Norfolk in 1988 and teamed up with ex Surfing Sabre, Tony Cator. It is thought that this was Burlingham's only musical excursion.
Discography:
7Act Breakout (Instr) b/w She's Gone Udat c61
> (Miller - The Treetops) (Andrews - Just Us)