EASY MOSES
Last updated: 03-11-2017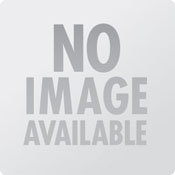 More Info Required
Basic Information
Area:
Cambridge, Cambridgeshire, Uk
Active Years:
C1968 - 1970s

Musicians
Lead Vocals: Mick Waldock?? (2)James Le Bec (3)Bart Blaze aka Nigel Bart
Guitar: Tom Jones (2)Ray Radford
Guitar: Kieron Clem Clements am
Bass: Mick Johnson am
Keys: John Prendo (2)Tony Cousins + Bass Pedals
Drums: Roger Waldock?? (2) John Willy Wilson (3)Tony Lett > Bass (4)Bill Gill
We only have the briefest of overviews for this Cambridge group who faired much better when they followed in the path of Mister Lucifer and made the transition from the Cambridge to the Cornish music scene via a year in London.
Cambridgshire:
Still after details on the formation of the band in Cambridgeshire.
London:
Still after details of the groups time in London.
Cornwall:
The following information is extracted from a website called Kernow Beat! A site that details Cornish bands where they are fondly remembered for their contribution. Cousins sums up the bands time there
"We were aware of the potential here (Cornwall) as for two previous years we had enjoyed a "working holiday" in an exchange deal whereby a Cornish band gigged in Cambridge. All this was arranged by Pete Brown of BCD Entertainments, there was hardly any money in it for us, hence the "working holiday". As we moved to the area Mr Lucifer moved away and we took over their little cottage in Lamorrick, near Lanivet. I "pedalled" the bass on the organ but we were later joined by Mick Johnson on bass guitar. Our material was basically good, old-fashioned heavy rock (Led Zep, Deep Purple, Spooky Tooth, etc) interspersed with a couple of our own. Our first gig in Cornwall was 21 July 1969 at the YMCA, St Austell. We gigged 6/7 nights a week throughout the summer but when winter arrived we became hungry as much of the work dried up. Enter Porky, a band we formed playing cover versions enabling us to do the social clubs and "lighter" gigs. The demise of Moses occurred when we all met local girls! Once upon a time we would sit up for hours sorting out our arguments and differences but once we had someone else to spend time with, (and who had real jobs and money...and food) we gradually drifted apart."
Website & source: kernowbeat.co.uk
Radford had previously been linked with The Quadrant and Wilson with The Utopians be moving on to join ??