CYCLONES, THE
Last updated: 29-04-2014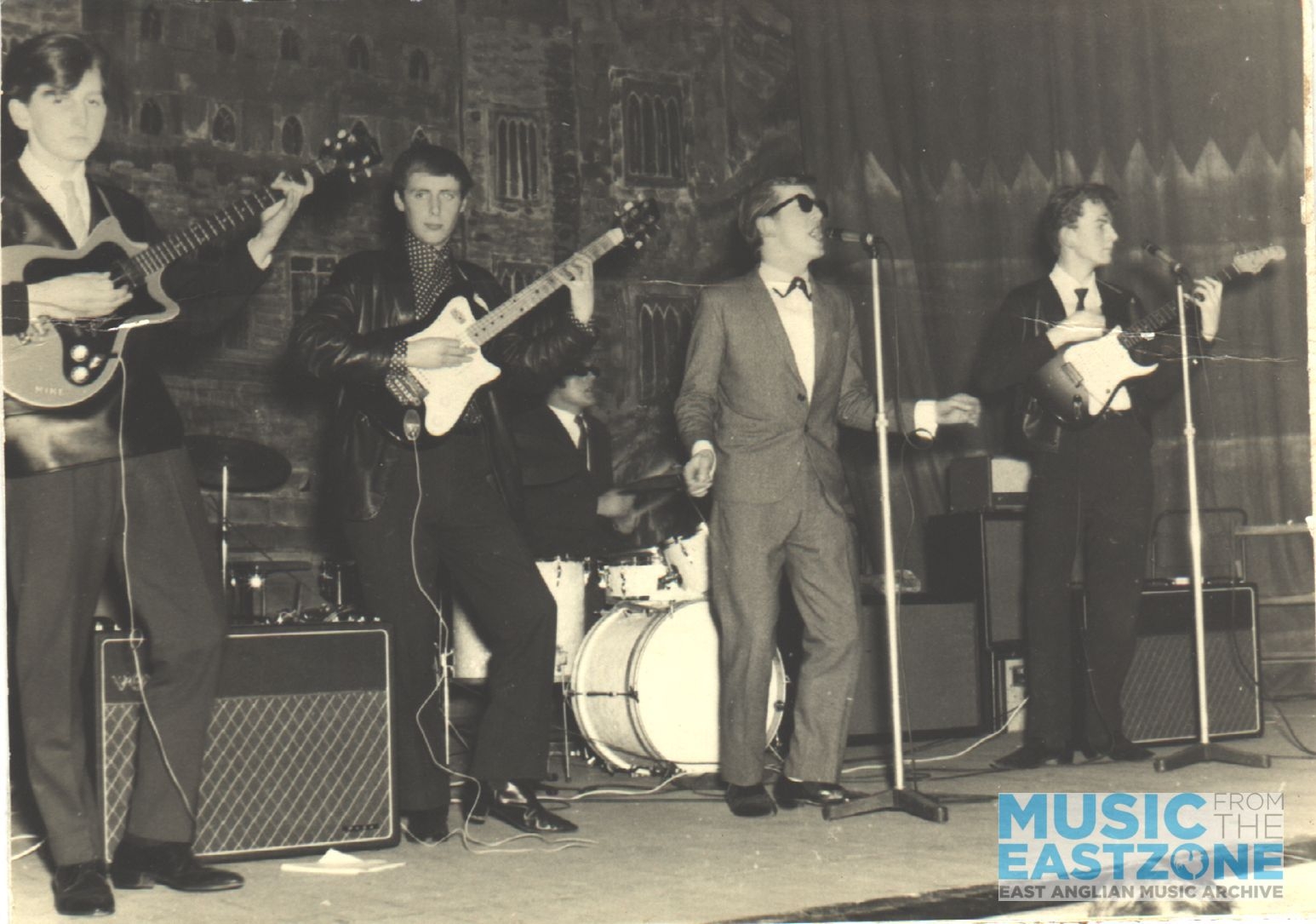 More Info Required
Also Known As:
Barry Neale And The Cyclones
Roger Moon And The Cyclones
Basic Information
Active Years:
L1962 - E1964

Lead Vocals: Barry Houseago (2)Roger Moon
Vocals: Trevor King added member
Guitar: Alex Flavell
Guitar: Peter Hull
Bass: Mike Eke
Drums: Trevor Godfrey (2)Tony Wright
The Cyclones couldn't have been a more apt name for this group as they rocked up a storm in the Gressenhall area for over a year before mutating into tight beat outfit The Brokers. The band were already in the throws of being put together when guitarist Peter 'Quilly' Hull replied to an advert for a guitarist. Acquiring his first guitar while he was working at Jentiques of Dereham the audition went well and the band said 'You're the best we've seen so far' Quilly replied 'If you think im good you should here my mate' hence the arrival of friend and second guitarist Alex Flavell. The group performed their first gig on [date required] at the Dereham Conservative Club, playing for a quick whip-round of the hat rather than a fixed fee.
The group lasted little under a year before the main stays remoulded themselves into The Brokers with a little help from local music impresario Dick Bloy. Barry Houseago took the alias Barry Neale. In early 1963 Trevor Godfrey left and was replaced by Tony 'Beano' Wright who had previously been with another weather related outfit The Tornadoes from Holt. The group obtained extra vocals through Trevor King of the Hingham based band The Kingsmen.
Just prior to the bands transition to The Brokers the group were joined by ex Toff's vocalist Roger Moon who although originally added as a guitarist ended up as one of the groups frontmen. The group performed their last gig as The Cyclones at Hoveton Village Hall in January 1964.
(Wright - Tornadoes)(King - The Kingsmen)(Moon - The Toffs) <> The Brokers (Wright - Page Nine??)(King - The Cynics)