AYTONES, THE
Last updated: 26-05-2015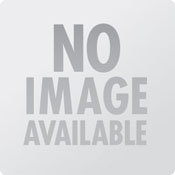 More Info Required
Basic Information
Active Years:
C1963 - M1969

Lead Vocals: Sandra Gooch
Vocals, Guitar: Hilary Gooch
Bass: Bernard Shanks added member
Keys: Pat Ayton (2)Graham Dickerson
Drums: Barry Wortley (2)John Wolsey
This predominant sister act formed as early as 1963. Blyth School girls Hilary & Sandra Gooch came from a strong musical & entertainment background and were likewise drawn to the grease paint and lights of show business. Whilst auditioning for ITV's Junior Angle Club in 1963 [unconfirmed] Hilary met up with Great Yarmouth pianist Pat Ayton. Hilary past the audition and went on to perform Brenda Lee's, As Usual on the show. The girls then met up with Pat again whilst attending one of her performances in Yarmouth and The Aytones Trio was born. Hilary recalls the early years "We sleeped and drank music we wanted to be The Supremes, we were a close harmony band and wanted everything to sound just right. We were good mimics, Barry came in on drums and we auditioned for Opportunity Knocks in Lowestoft we won the round but didn't get any further, we had a great time."
Both Barry & Bernard went on to play in The Shade Of Pale. Pat left the group in 196? and the group continued with Graham Dickerson. John Wolsey then replaced Barry when he moved on to join [band name required].
Over the years many venues struggled to get their head around the bands name and they were advertised in many name variations the most popular being The A-Tones. The group disband in August 1969 when Sandra left the group to join the Lew Day Set.
Residency: Seacroft Holiday Camp, Hemsby - 1968
Mediography & TV:
Hilary Gooch -Junior Angle Club ??/??196? [ ]BBC/ITV?
Talent-In-Waiting For Opportunity NM&J 3/5/68 (P)
<> (S.Gooch - The Lew Day Set) The Shade Of Pale